Bloch masks are back in stock!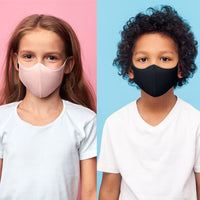 A face mask for everyone who wants the freedom to move safely.
The machine washable masks are environmentally friendly and embedded with Nano Zinc Oxide particles in the fabric's fibres.
The soft stretch fabric with adjustable ear loops form a perfect breathe easy fit whatever your face shape.
Features include:
Two layers of high-density fabric
Antimicrobial agent: Controls odours & prevents microorganisms from degrading the fabric
Anti-dust
Environmentally friendly without harmful chemicals
Washable and reusable, compared to single use paper masks
25% higher UV protection than normal fabric
Adjustable stoppers for ear loops for perfect fit
Suitable for Ages 3+