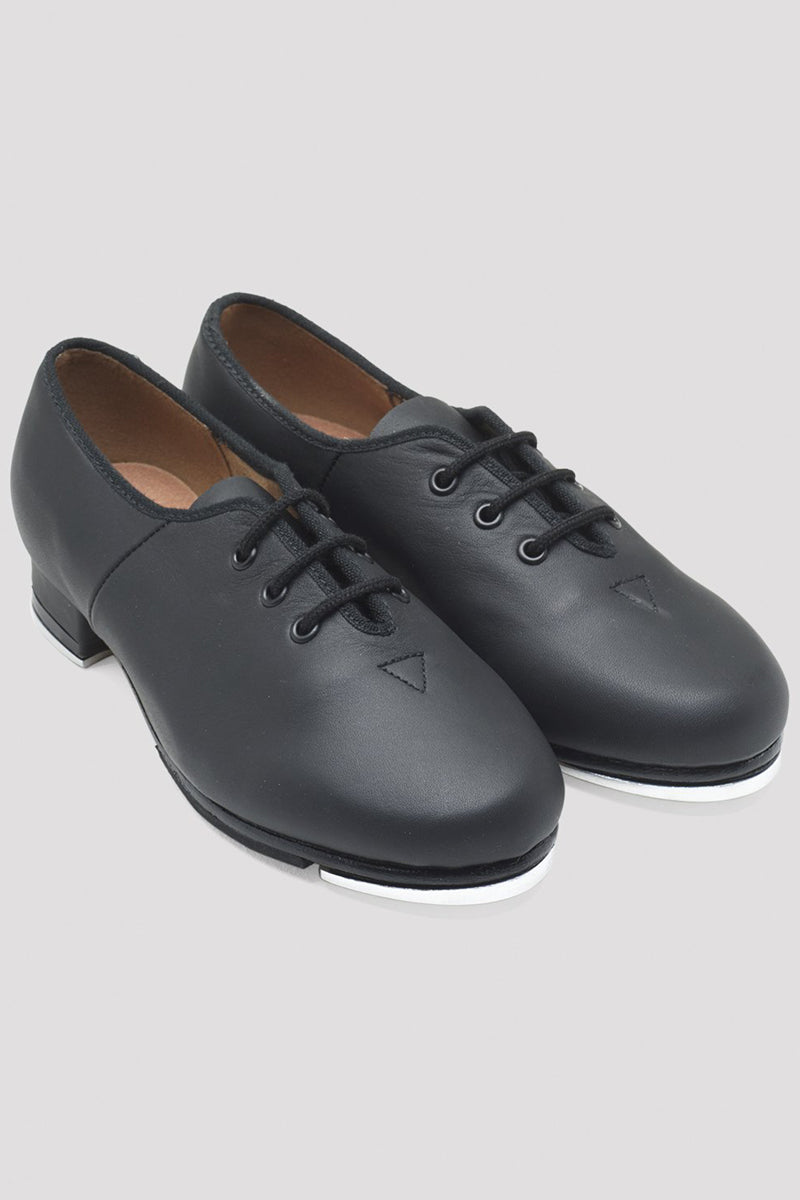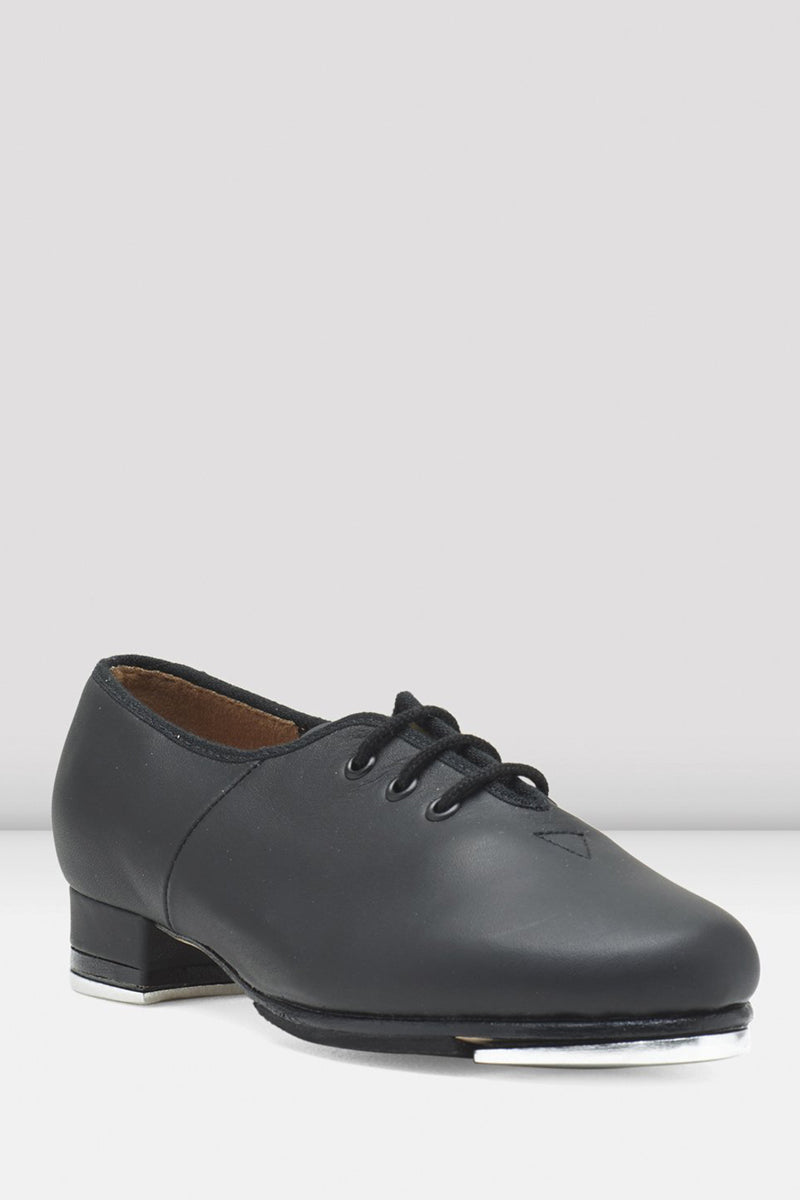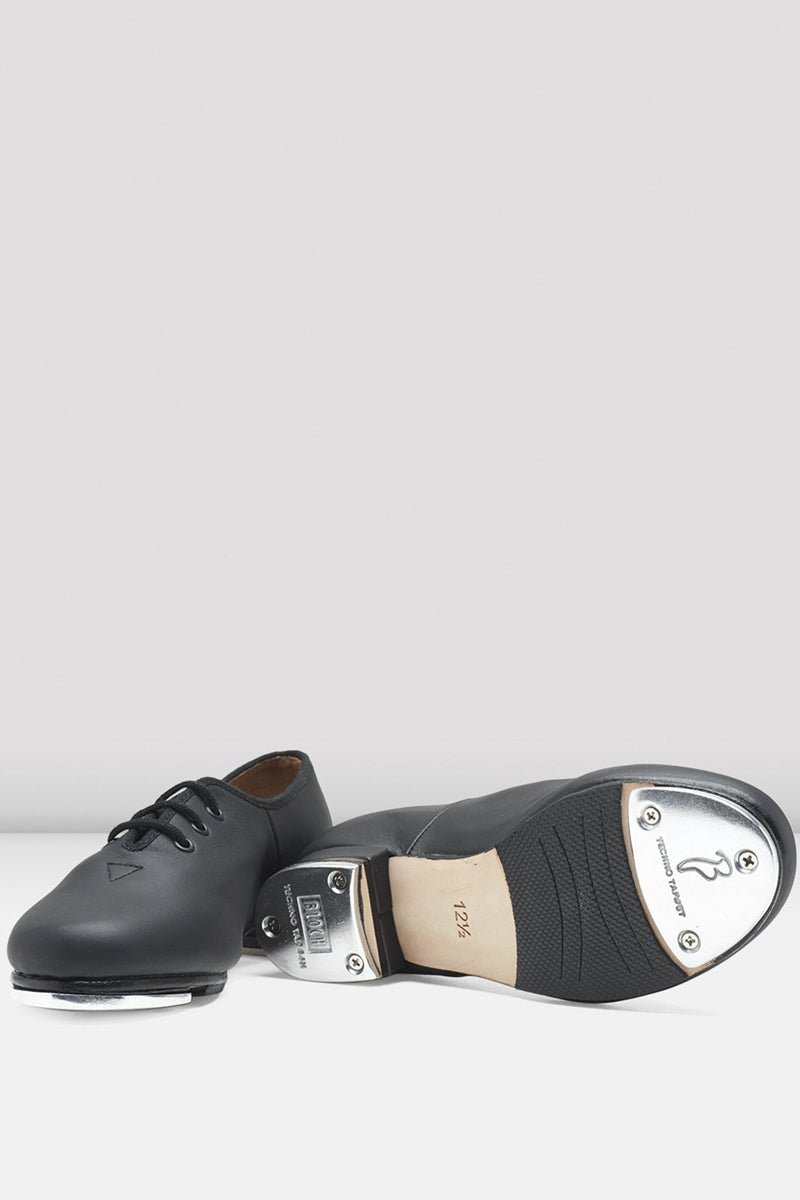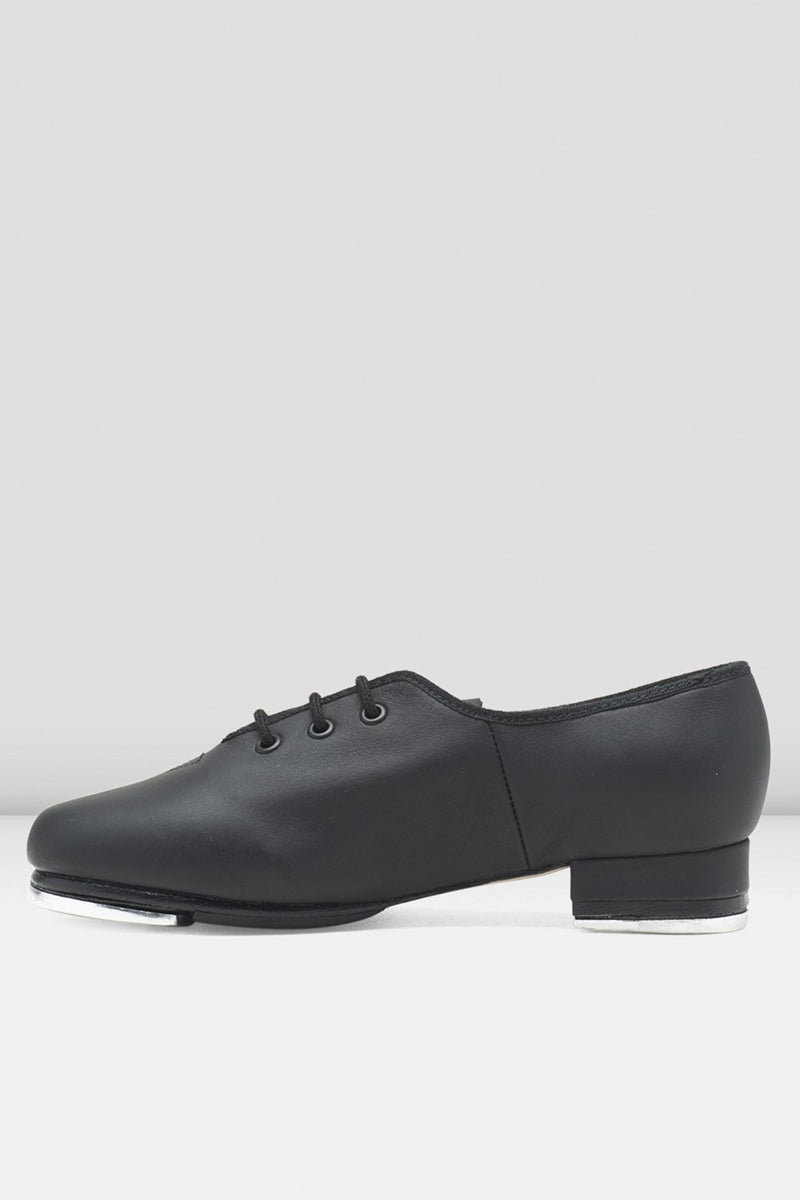 Bloch Children's Lace up Tap Shoes - S0301G
---
Product code: S0301G
Children's jazz lace up styling tap shoe featuring a strong, soft leather upper.
Description
Full leather upper makes this a durable and stable tap shoe

The toe tap is secured to a resonating board for a deeper sound

Non-slip pro balance rubber pad

Designed with reinforced eyelets

Cushioned insole for comfort and shock absorption

BLOCH's techno taps
Size Guide 
Product sizing is to be used as a guide as the actual fit may vary. If you have any concerns about the product sizing please contact us prior to ordering.
Size chart
BLOCH's footwear size guide is intended as a suggestion only. Foot shape, width, and lendth of toes can change the way a shoe will fit each individual. All size guidelines are based on a medium width foot. A wide foot would require an additional half size up from the recommended size.
LADIES
US
3
3

½

4

4½

5
5

½

6
6

½

7
7

½

8
8

½

9
9

½

10
10

½

11
11

½

12
12

½

UK
1
1

½

2
2

½

3
3

½

4
4

½

5
5

½

6
6

½

7
7

½

8
8

½

9
9

½

10
10

½

EURO
34
34

½

35
35

½

36
36

½

37
37

½

38
38

½

39
39

½

40
40

½

41
41

½

42
42

½

43
43

½

POINTE
1
1½
2
2½
3
3½
4
4½
5
5½
6
6½
7
7½
8
8½
BALLET
1
1½
2
2½
3
3½
4
4½
5
5½
6
6½
7
7½
8
8½
TAP
4
4½
5
5½
6
6½
7
7½
8
8½
9
9½
10
10½
11
11½
12
CHARACTER
4
4½
5
5½
6
6½
7
7½
8
8½
9
9½
10
10½
11
11½
12
JAZZ
4
4½
5
5½
6
6½
7
7½
8
8½
9
9½
10
10½
11
11½
12
DANCE SNEAKER
4
4½
5
5½
6
6½
7
7½
8
8½
9
9½
10
10½
11
11½
12
TECHING
4
4½
5
5½
6
6½
7
7½
8
8½
9
9½
10
10½
11
11½
CONTEMPORARY
XS
XS/S
S
S
S
S/M
M
M
M
M
M/L
L
L
L
L/XL
XL
XL
XL
XL
XL
DANCESPORT
5
5½
6
6½
7
7½
8
8½
9
9½
10
10½
11
MEN
US
5
5½
6
6½
7
7½
8
8½
9
9½
10
10½
11
11½
12
12½
13
13½
UK
4½
5
5½
6
6½
7
7½
8
8½
9
9½
10
10½
11
11½
12
12½
13
EURO
38½
39
39½
40
40½
41
41½
42
42½
43
43½
44
44½
45
45½
46
46½
47
BALLET
4½
5
5½
6
6½
7
7½
8
8½
9
9½
10
10½
11
11½
12
12½
13
TAP
6
6½
7
7½
8
8½
9
9½
10
10½
11
11½
12
12½
13
JAZZ
6
6½
7
7½
8
8½
9
9½
10
10½
11
11½
12
12½
13
DANCE SNEAKER
7½
8
8½
9
9½
10
10½
11
11½
12
12½
13
13½
14
14½
15
15½
16
CONTEMPORARY
S
S
S
M
M
M
M
M/L
L
L
L/XL
XL
XL
XL
XL
XL
XL
XL
DANCESPORT
4½
5
5½
6
6½
7
7½
8
8½
9
9½
10
10½
11
11½
12
12½
13