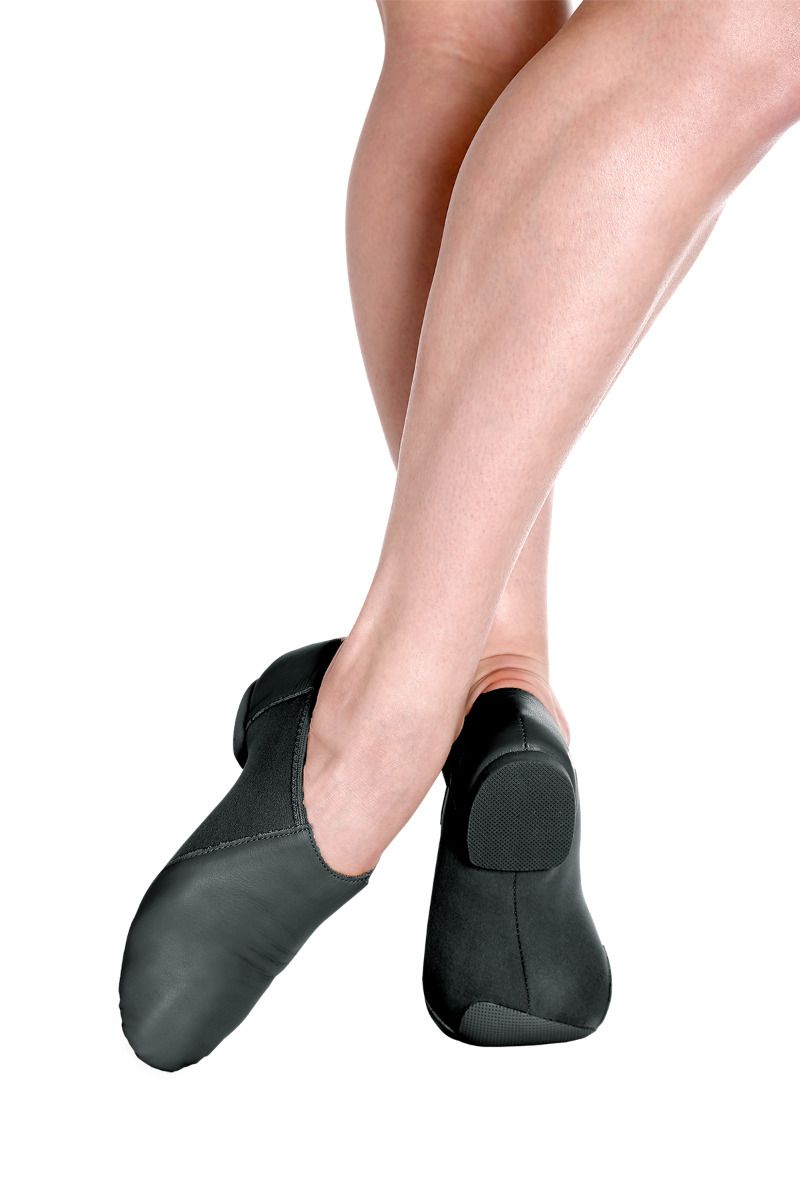 SoDanca Leather Jazz Shoes with Neoprene Insert Under Arch (Black) - JZ43L
---
Product code: JZ43L
SoDanca's top selling jazz shoe is a hot seller for a reason!  Simply the best fit with our cup the heel technology, superior smooth leather and arch hugging neoprene.
Features
Smooth leather upper with neoprene insert under the arch
The best ankle and heel fit in the industry, perfect for those with narrow heels and small ankles
Rubber toe pad and heel make jumps and turns effortless


Size Recommendation
Women: Order 1 size up from regular shoe size
Men: Order 2 sizes up from regular shoe size
Children: Order 1/2 size up from regular shoe size
Widths: Medium and Wide
Product sizing is to be used as a guide as the actual fit may vary. If you have any concerns about the product sizing please contact us prior to ordering.